PAULIE'S POBOYS CASE STUDY
____
Paulie's Poboys needed a complete rebrand, a new website, and help executing a campaign that would illustrate their history in the community, while introducing their new identity.
Branding & Identity | Website | Photography | Graphic Design | Print
Social Media | PR | Campaign Development | Event Activation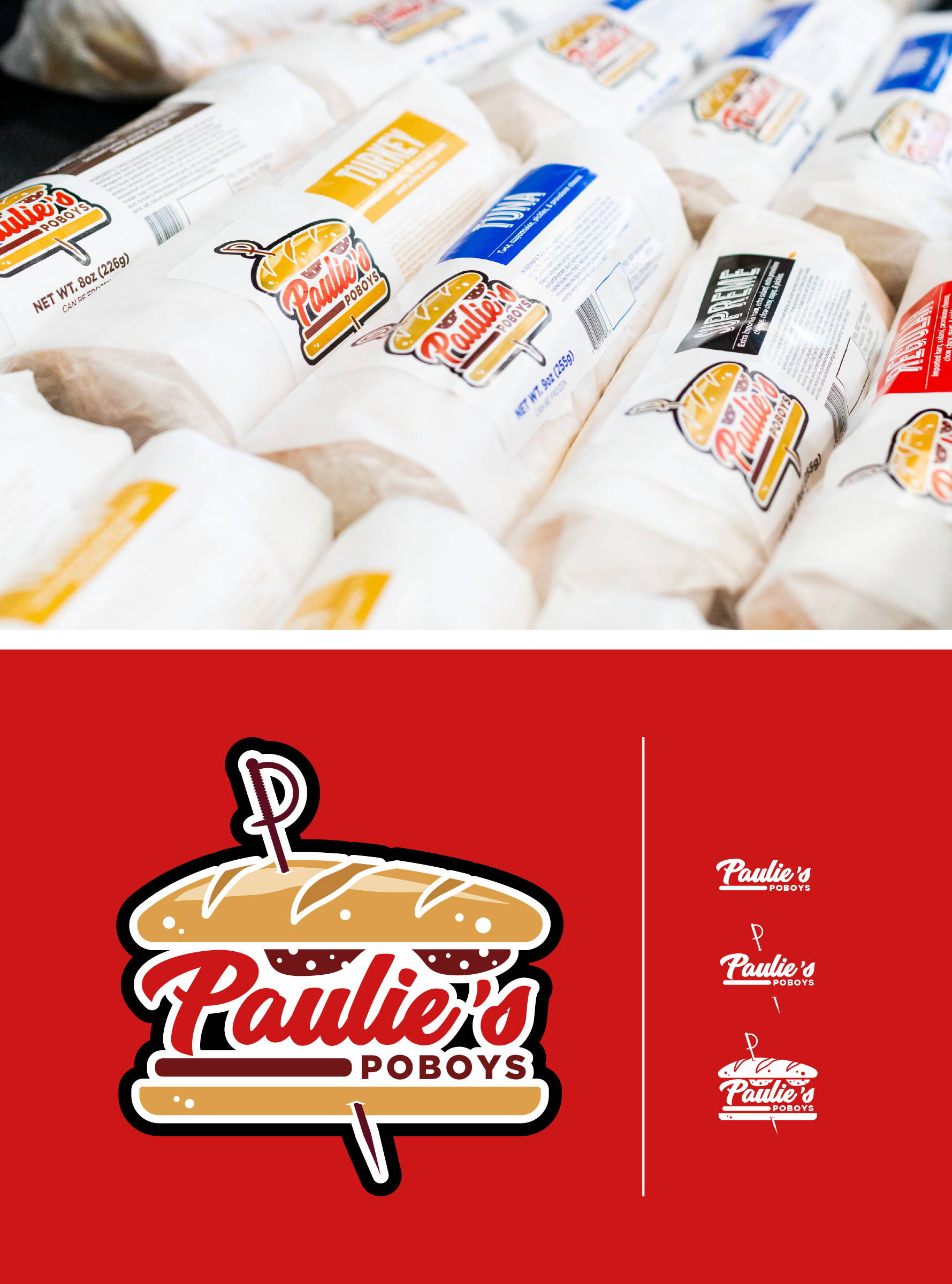 When Paulie's Poboys came to us, they needed 2 months to refresh their entire company identity from their former franchise partners. We were faced with the challenge of producing a new identity, while still maintaining traits of their old brand that their current customer base could recognize. Paulie's rebranding is a perfect example of how you can breathe new life into a brand while incorporating originalconcepts. We introduced new logo illustrations, fonts, and color palette while retaining the logo's historical elements. Our team of designers and strategists we're responsible for the logo, brandguideline, labels, posters, flyers, print and digital menu, slogan and setting the voice and tone of how the brand is to be communicated through internet interactions, print, and social media audience engagement.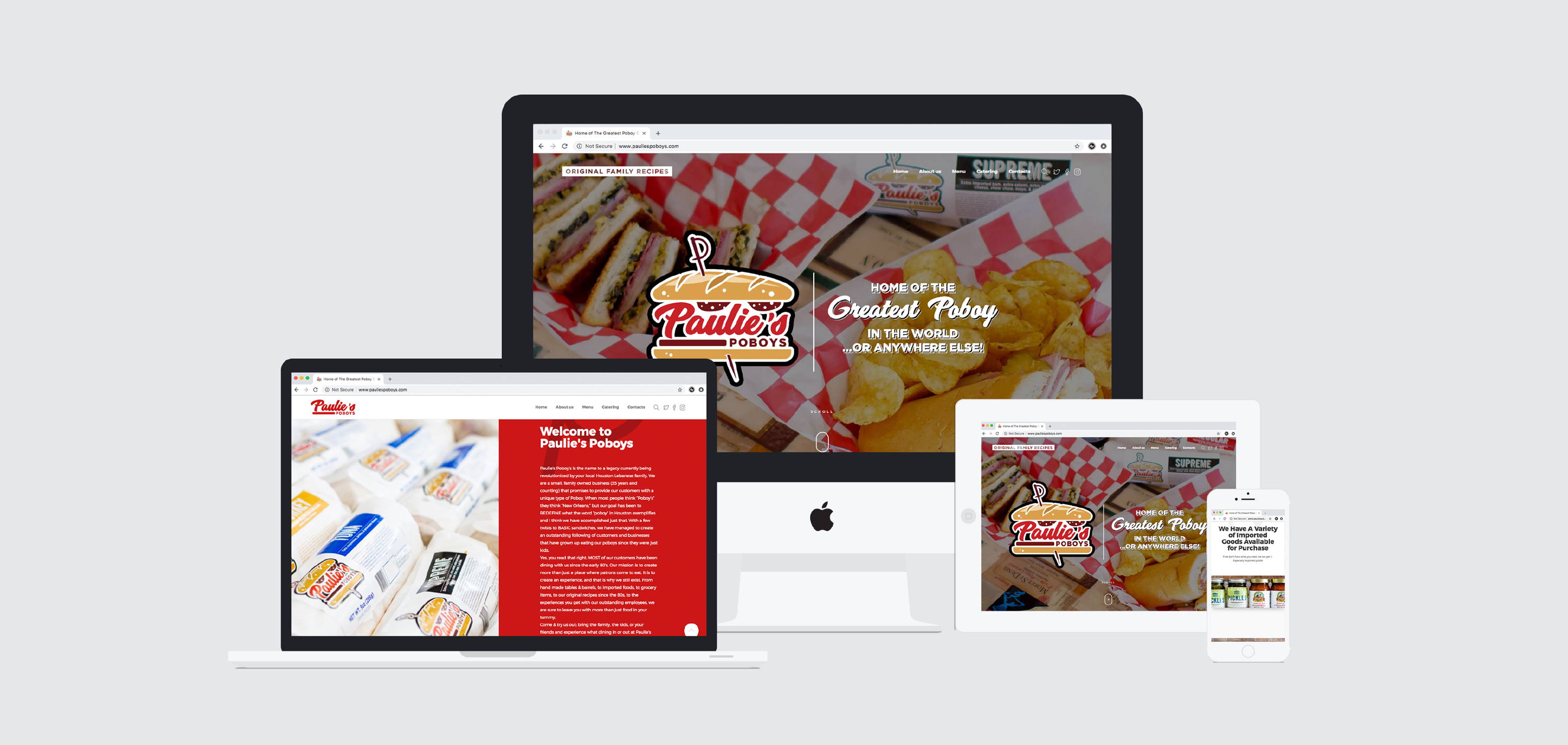 Paulie's refreshed logo andnew website reflect their brandidentity, encompassing both thepast and the future.
Paulie's website showcases their unique space, products, and story. Usingphotography we took at their restaurant and store, we created a web space that felt like being at Paulie's itself. In addition to it's awesome aesthics, the Paulie's Poboys website also serves as a robust marketing machine. During the peak of our Search Engine Optimization campaign, we were able to maintain Paulie's Google search ranking in the top 1-4 positions of each keyword for their area.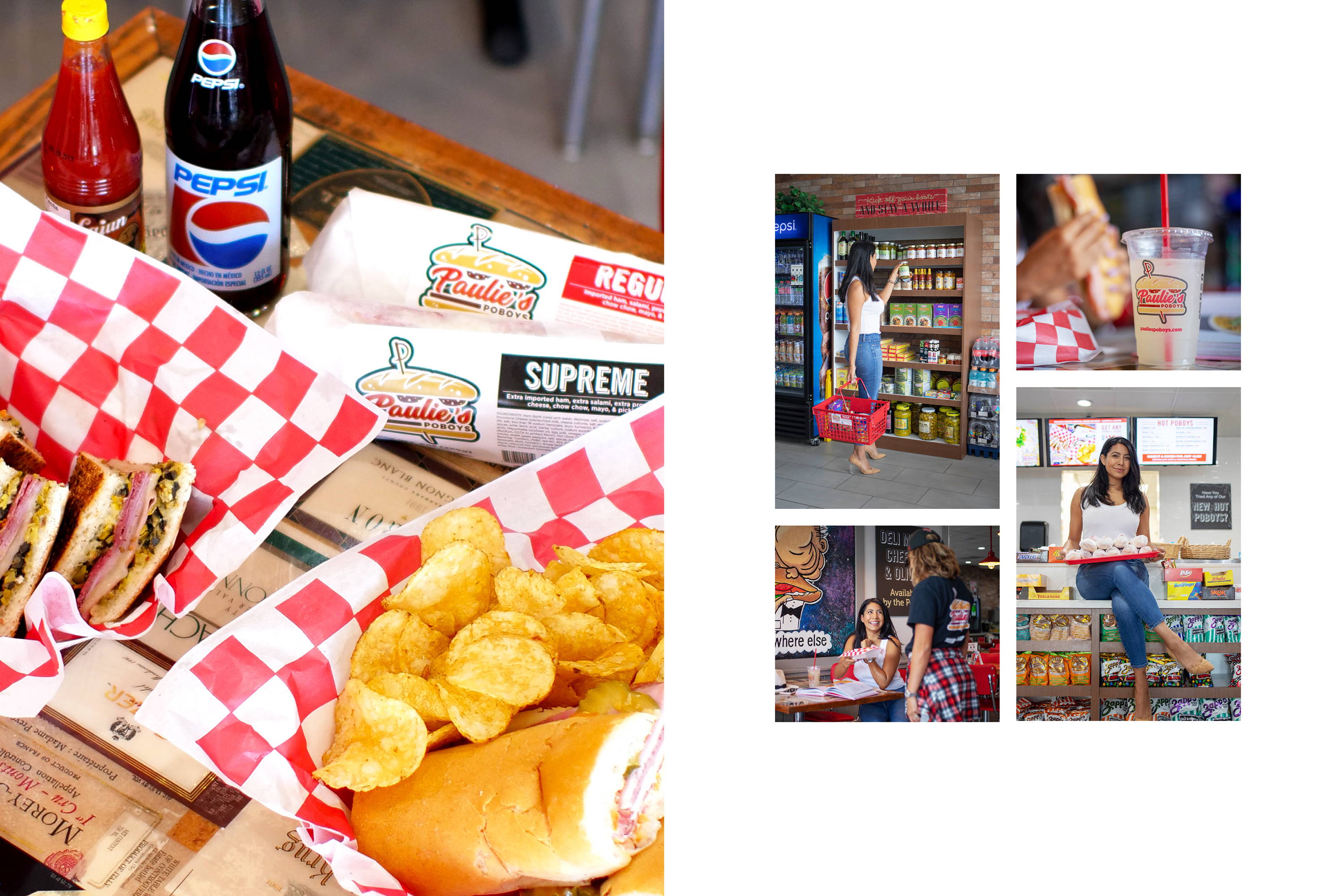 Our work began with brand strategy, honing in on what made Paulie's unique in the poboy sandwich industry. Paulie's had previously been "The Original Antone's Poboys," but came to us because they needed to either change their name or change their recipe's to match that of the local franchise. They chose to change their name and weimmediately got to work. Once the brand was established and the website was approved, we began implementing our marketingstrategy for their re-introduction as Paulie's Poboys. This campaign process included 3 months of meticulous SEO campaigns, social media campaign development and management, collaborations with local influential businesses, event curation with hand pickedinfluencers and food bloggers, and press coverage from ABC 13 News, and the Houston Chronicle.
THE FACTS:
• An average Google Search Ranking of 1.75 was achievedfrom 08/01/2018 - 10/30/2018
• 9,785 Total Website views from 08/01/2018 - 10/30/2018
• 10 foodie social media influencers/bloggers at curated eventequating to 20 million+ impressions from 08/28/2018 - 08/29/2018
• 39% revenue increase.
• Press coverage from ABC 13, Houston Chronicle, KHOU 11, and Houston Press.

Ready to Build Your Brand?